As I'm packing my suitcase to return to the Philippines after a whirlwind trip back to Australia, I found myself reflecting on some thought-provoking conversations I've had with some amazing mortgage brokers over the past few months.
I've quickly learnt how important it is to dig into what drives a mortgage broker – and how they define success. Surprisingly, for most mortgage brokers, it's actually not all about the leader-boards and settlement volumes that the aggregators focus on so heavily. For some, the traits of being a successful mortgage broker are aligned with their personal values – they want to have a meaningful impact on their clients' lives, which means fewer but deeper relationships.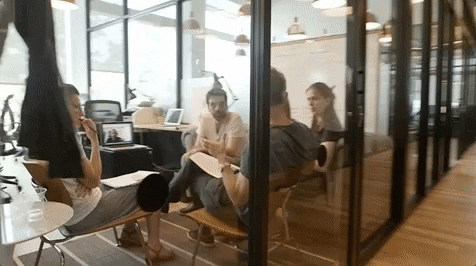 Ultimately, success should be defined by what your clients value the most. So what do clients value the most in a mortgage broker?
Here are the top 5 traits I reckon put mortgage brokers in the top 1%:
Communication
The best brokers in the country are proactive, consistent and timely in their communication with clients. The day before that thought creeps into their clients' head – I wonder when I'll have an update on my loan? – successful brokers are on the phone with an update.
Importantly, clients generally appreciate the 'update without an update'. Early in my broking career, I made the mistake of waiting until I had some news, or good news, before contacting clients. Looking back, it was a rookie mistake – re-negotiating a self-imposed deadline for an update is much better than missing the deadline altogether!
I also had some great advice from a mentor in my broking days which helped me drive much better communication: Block out every Friday afternoon to update all 'WIP' clients with a personal phone call, regardless of whether you have a specific update for them. The thought process was that clients are likely to bump into another mortgage broker at a family BBQ over the weekend, so you should do everything you can to retain your clients by staying front of mind.
Educative/informative
I think most brokers have been guilty of this at some point in their career – never assume your client's knowledge or understanding of lending. This goes for understanding the loan approval process, how brokers are remunerated, specific products/features and how property settlements work.
As a topical example, we all feel like the impacts of the Royal Commission are common knowledge because that's the little bubble we live in – it's hard to have a phone call with a peer, BDM or product supplier without talking about it. But clients are begging to be educated about this – how else will they understand the reasons for extra approval conditions or assessment delays with their application?
This is your chance to be a professional adviser and help improve the financial sophistication of every client you interact with. Successful mortgage brokers have a well-polished 60-second spiel explaining the context of the current lending environment. Finish the spiel with an offer for further information and gauge your client's interest.
Integrity
Back in my banking days, I was given the unenvious task of re-negotiating the interest rates offered to High Net Worth clients when their term deposits were due for renewal. I'm sure it won't surprise anyone to hear that the directive from management was to 'retain the clients at the lowest possible cost to the bank'. What lovely corporate lingo… perhaps 'screw the client' would have been more transparent! Clients would have sensed that I wasn't fighting for their best interests, so the relationship was always at risk.
I see similar parallels in mortgage retention/re-pricing, where the incentive to churn clients between banks can present an ethical dilemma.  If your client wants to stay at their bank and you don't fight hard enough for them to stay, your integrity is going to be in question.  The long term benefits of acting with integrity will always outweigh any short term financial incentives – you want your clients at that family BBQ saying 'I've got a mortgage guy you can trust'.
Time
Similar to the importance of educating and informing, successful brokers make their clients feel like they have all the time in the world for them. Here's an exercise for you:
Google 'mortgage brokers near me' and click on the one with the best/most Google reviews. Here's what I found:
"They take the time to explain everything…"
"Very friendly, patient, knowledgeable and quick!"
"…was always available to chat, and answered any queries I had without hesitation"
"…were SO helpful when taking me through the process and thoroughly answering all of my questions"
"…very patient and considerate with me. I phoned many times for advice and they were always willing to help."
It's pretty clear that the clients most willing to publicly rave about their mortgage brokers are the ones who value patience and the time their adviser spends with them. It also seems like First Home Buyers are the most likely demographic to post Google reviews, so there may be some selection bias here!
Care
I'm incredibly proud to be involved in the third-party channel, because clients absolutely get the best outcomes with mortgage brokers. The brokers I work with at VA Platinum make me even prouder, because their care for the clients they work with is second to none.
When a client's loan is declined or delayed, successful mortgage brokers feel and experience the disappointment and pain with their clients. They often get inspired to hunt down a challenging or creative solution to the seemingly impossible problem – a testament to the care they operate with. Conversely, the 'wins' in a client's lending journey become so much more rewarding for a mortgage broker when they are emotionally connected to the outcome.
To me, you're on the way to success as a mortgage broker if you are acting with genuine care for your clients and feeling the bumps of their journey with them.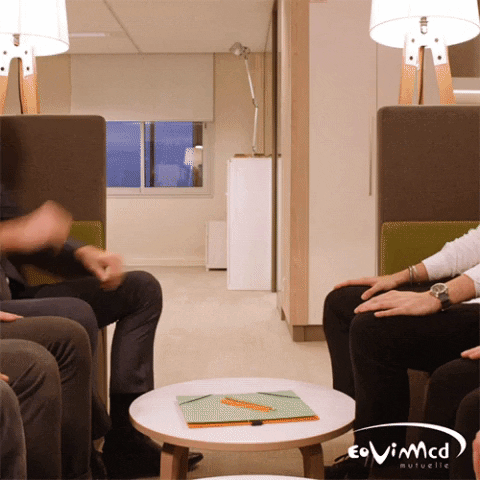 What makes a mortgage broker outstanding? What do your clients rave about the most? Let me know in the comments below! Follow us on social media too!