I hate the word management.
There's bureaucracy and hierarchy attached to it.
"Management" makes staff intimidated and it affects the way they engage with you.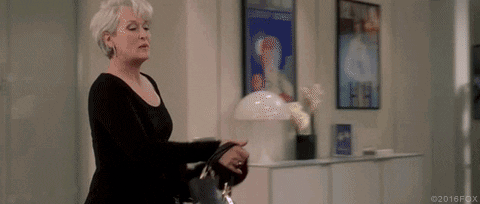 This might sound like hocus pocus, but I'm serious. In the Philippines, "management" is not seen as approachable in many instances. It takes enormous effort to create a culture where staff feel like that managers are on the same level as the rest of the team.
Now that VA Platinum has grown from zero to 64 staff in 15 months, business owners – such as financial advisers, financial planners, and mortgage brokers, come and ask about how I manage the operation side of the business.
The "management on-top and staff below" model didn't work for me.
I realised providing business owners with the best virtual assistant for financial planning and virtual assistant for mortgage broking needed a modern strategy.
"Earn your success based on service to others, not at the expense of others."- H. Jackson Brown, Jr.
What's wrong with having management on top?
Typical organizations have a hierarchy that's shaped like a triangle – management stays above everyone else, and the staff who form the base feel like they should only follow orders.
This is not empowering.
It creates the assumption that management is sitting in an ivory tower, dictating rules and tasks down to lower level staff.
This doesn't welcome growth or change. It contradicts the company culture that I have envisioned.
My experience as a business owner has taught me to not be a "profit chasing" business owner, but instead, listen to staff and clients to continuously improve the service.
Why we should invert the triangle?
Staff and Clients First – This has become my motto.
We are creating a culture where staff and clients are placed on top and the "Operations Team" (a better term for "Management") acts as the foundation that carries the whole organization.
With our reason for the business being to support the staff AND the clients, then it makes sense to give them the highest priority. Not profit, not growth at any cost…… But service to existing, highly valued clients.
In addition to building good relationships with our clients, we also want to create a work culture where our virtual assistants are inspired to work because they are empowered and valued.
I think it's important that you show your staff that they are more than just an employee and that you also value the relationship you have with them.
Happy Staff = Happy Clients
"Clients do not come first. Employees come first. If you take good care of your employees, they will take care of the clients" – Richard Branson
VA Platinum's growth is being dictated by staff and clients.
We encourage staff to refer friends and family members whom they feel would fit our culture and are happy to work with us. 82% of our existing staff were referred by employees.
Because of the clients' positive experience working with our virtual assistants, they take in more staff to help them.
We encourage clients to refer their friends to become clients. One-third of our current clients have been referred by existing clients.
Our client-staff relationship transcends the usual boss-employee setup. The level of familiarity between them is comforting.
Even when staff are located offshore, clients often go the extra mile to make them feel close to the team.
Improving Work Conditions for Staff and Clients
We got rid of the conventional management setup and replaced it with an "Operations Team" that emphasises our role as the support system for clients and staff.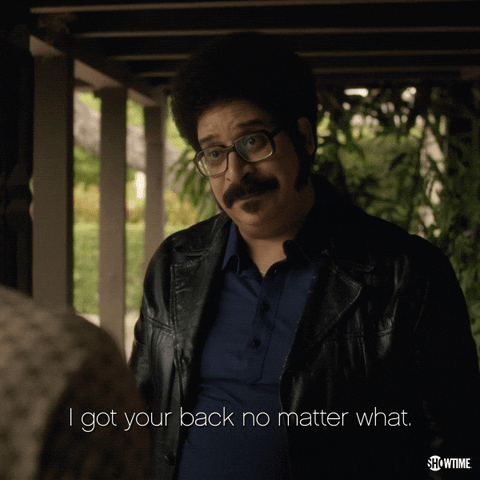 Under this, one of the improvements we implemented is the Monthly Management Meeting.
This is where Ed, the concierges, and I talk with clients and staff to discuss their goals, concerns, and needs.
We created a "What Success Looks Like" document to get a better understanding of where staff are "now" in their development and how we can else we can support their learning and growth.
Another output is implementing an Open-Door Policy. We literally don't have any doors!!!!
I encourage open communication and transparency with staff. I want them to feel comfortable about directly communicating with me or with anyone in the operations team for concerns or suggestions.
We run regular surveys and feedback requests after all events or policy changes.
I publish weekly video updates to the staff about the status of the business.
We're adding the best people to the support team. To improve our mortgage broking services, we partnered with Luke Mellar of Toro Support to bring staff up to speed with expert training.
Company Culture is Built by Staff and Clients
We place emphasis on what staff want, and so, most of our decisions are made based on their values and preferences.
In nearly every client meeting, I take notes on simple suggestion or questions they ask. Then after the meeting, I implement changes to our service based on these.
I'm grateful that our clients are giving us insights to make processes better.
A great example of this is how a suggestion from our client helped us find a VoIP service that was better and cheaper compared to what we initially used.
Also, we were able to optimise the management meetings by adapting a meeting template used by a client.
Our staff are instrumental in developing our awesome workplace.
For instance, we provide a fully cooked breakfast daily from a menu that we update weekly based on staff suggestion.
After a Focus Group Discussion, we decided to allow staff to enrol a dependent to their HMO (private health insurance) benefits.
Upon learning that staff love reading, I initiated the building of our office library with books solicited from clients.
As popularly requested, we provided gym membership subsidy for those who passed their 6-month probation.
As we are expanding, we carefully select offices that are found in prime areas to make travel easier and safer. I wanted to move our business 2km from our current location, but feedback from staff was that travel time would increase by 25mins…… traffic in Cebu is nuts!!
So we're spending more on our rent of buildings, but staff are happier.
These decisions make a difference in shaping our staff's ideal workplace. I'm happy that we've gotten so much better because our staff are never shy about suggesting ways for us to improve.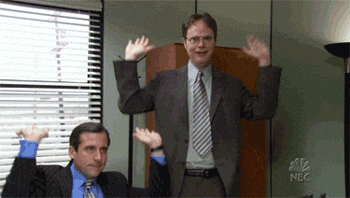 The workplace is usually seen as rigid, where staff conform to norms and rules set by management – like wearing a shirt and tie and working from 9 to 5.
This is changing.
Modern workplaces are evolving into places with a casual environment and a dynamic culture.
The old hierarchy management style does not work anymore. Businesses need to catch up with the changes to meet the needs of staff and clients.
Applying a "staff-centred" operations setup has contributed to our rapid growth. As we continue to grow, expect our operations team to find more ways to add value to our staff's lives and provide the best service to our clients.
2019 is a busy year for us, but it's definitely going to be a fun ride.
What are your thoughts about this? What is your management style? Let me know in the comment section!
Book a Zoom meeting with Brian!

>