Do you only want to hire Filipino virtual assistants because you're a scrooge and you want work done for peanuts?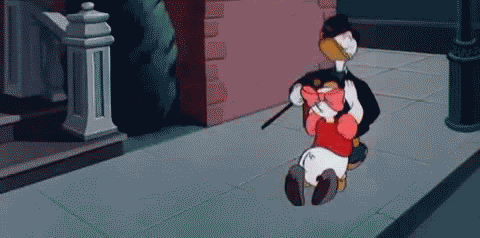 Remember if you pay peanuts, you get monkeys!
In this article, I'm exposing in raw detail what virtual assistants in the Philippines should get paid for, and what their standard of living is at different levels of income.
There's definitely a lot of thinking involved here. If I want to become the best virtual assistant service provider, I have to know this much.
As business owners, you want to feel that you are getting the right value for your investment while ensuring that your staff are getting the great compensation.
Can they afford to put their kids through school?
Do they have to take a second job just to put food on the table?
If you're like me, you've asked these questions, and probably many more!
Overview of the Labour Market
Overall, the Philippines is an employee's market.
It's said that a staff member can leave your company at morning tea and start with another by afternoon. This isn't actually true, because the Labour code in the Philippines is strict that employees give 30 days' notice to leave a business, but you get the picture.
It takes a whole lot of effort to find the right virtual assistant for financial planning, mortgage broking – or even an executive assistant. Still, keeping the best ones is another story.
You have to ensure you pay them on time, treat them with respect, evaluate them regularly, give them paid holidays, and consider extras like health insurance and bonuses.
The horrific stories our staff tell me about their previous working conditions and salaries have alarmed me so much, that I can see why it's no wonder they want to jump ship!
Some Nagging Questions
Even though we pay our team well, every so often I find myself asking…
What does it cost my team to live comfortably?
Do I pay them enough?
Am I exploiting lower wages?
Or, am I paying my teams much more than the average and therefore giving them a better life?
For my peace of mind, I interviewed a few staff and did some research online.
I've broken the findings down into 5 key areas…
1 – The Philippines versus Australia
After 10 mins of Googling (is that even a word?), I discovered:
The website Numbeo states that:
"You would need around AUD $2,516.86 (99,161.36₱) in Cebu per month to maintain the same standard of life that you can have with AUD $6,200.00 in Melbourne (assuming you rent in both cities)."
The website Pay Scale states that:
"…the average wage in Philippines for a customer services representative is AUD$790 (19,800₱)."
Holy smoke, there's a whopping difference of 3 times between what a Filipino would need to earn, compared to what they actually receive to have the same standard of living in Australia!
2 – Do Filipinos expect the same standard of living as Australians?
In my trips to the Philippines, I can tell you that Filipinos don't have the same expectations as Australians.
A Filipino considers they are doing well if they:
• Buy a daily brand coffee
• Can pay shopping centre prices at the food court compared to street vendors
• Buy regular items such as clothes and shoes
• See a movie at least once a week
Australians' take the above as a given, so they consider they are doing well if they can also:
• Own a car
• Live in a 3-bedroom, 2-bathroom house they are paying off
• Afford to regularly travel overseas
Consider this example, one-third of Australian parents CHOOSE to send their children to private schools, costing them AUD$20,000 per annum, per child.
That's double the annual customer service wage in the Philippines just to send a child to a private school instead of a public school where the standard of teaching is arguably similar and would cost around AUD$850.
3 – Non-cash remuneration
This is a big trap, so don't get caught out!
Let's say you're interviewing a candidate and they earn ₱20,000/month but you were considering paying them ₱30,000/month.
You start second guessing yourself why you should pay 30% more. Before finalizing the salary rate, you also have to understand what additional non-cash incentives attracts a regular employee.
Make sure you ask questions about their 'other benefits' such as:
• Is breakfast supplied? If yes, is it just bread or is it a cooked breakfast?
• Do you get HMO (health insurance)? If yes, can you include family members at no extra cost?
• How much rice money?
• Do you get a travel allowance?
• Do you receive an attendance bonus or Christmas bonus?
These extra benefits could add up to another ₱10,000 per month.
4 – Comparison of Living Standards for Different Jobs
If we have to, anyone can live within their means.
As an employer, do you want your staff to value their job, or just be doing it until they can find something better?
Imagine training a team member for 6 months, to only have them leave because they didn't feel valued.
More than significantly losing the operational system you believed you have already built, you also would see your business taking a step backwards.
With much researching, I realized that this situation could be avoided as long as you and your employee see eye to eye with what is ideally the best way to package their compensation.
In this section, I've put up a table below to give you a guide as to the salary you should be paying your staff.
Mind you, we have staff joining us with 3+ years' experience and they are being paid as junior call centre agents.
How does the Lowest Paid staff survive?
When a low paid person is earning as little as AUD $250/month (₱10,000), there is nothing left for social activities, hobbies or personal pleasure.
Although happiness is an internal mindset, not having enough money can contribute to a person's level of health, wellness and mindfulness.
These entry-level working Filipino citizens would need to spend at least ₱10,300 on housing rent, bills, food, transportation, laundry, bathroom and a phone credit allowance.
They need to be living at home with family or living in a hostel style accommodation where they only have a bedroom and need to share bathroom, kitchen and lounge with other tenants.
How about Above Average paid staff?
Staff earning an annual income of ₱20,000 to ₱25,000 may opt to get an apartment instead of living in a cramped boarding house or bed space.
A basic apartment can cost between ₱6,000 to ₱10,000 per month whereas renting a whole house can be anywhere from ₱12,000 to ₱20,000 depending on the location and neighbourhood.
For a single person living on his/her own, ₱15,000 can get a person by with a little extra to enjoy personal desires.
But do you want to pay staff so that they can 'just get by'?
Maybe they'll end up taking a second job working at nights and then start not performing all of a sudden and you begin questioning why.
Out of the blue, they stop communicating with you. Yikes!
Of course, you'll blame them and then blame the whole Philippine Virtual Assistant industry. But you shouldn't.
Did you consider their feelings? Did you respect them? Did you create an open and transparent relationship? Or did you act as a dictator from across the ocean and expect them to perform for you?
By the way, is this you now? Don't worry, I was like that too 4 years ago! But we move on and learn to be better. I'm still improving every day.
Above Average Working Class Filipinos with KIDS?
All VA Platinum staff start off with this income band between ₱25,000 and ₱40,000.
Many of our team have children because we typically hire staff with years of experience.
Here are common expenses Filipinos will have to incur when having children:
A onetime fee (depending on how many children Filipinos intend to have!). Note that the Philippine government offer monetary assistance of up to ₱32,000 to expecting mothers for the first (4) four children.
Then here comes the monthly expenses on top of hospital bills and month-to-month expenses:
To conclude, for an average Filipino household family with 1 child and to maintain a comfortable lifestyle, the family income must reach at least ₱50,000 per month. Should they consider adding more children, the cost is higher.
5 – Filipino Values, Holidays and Performance Incentives
The Value of Family
Many Filipinos support their family, parents included. In fact, many are the main breadwinners of their family, supporting their siblings through school and helping their parents in their retirement.
This is an important value to Filipinos, so don't downplay it. Understand it, and appreciate that you have a staff member that is looking out for their whole family. I get choked up about this because it's a special kind of person who does this.
Filipino Holidays
Filipinos are traditional and have important annual holidays to celebrate their ancestors and religions. As such, it is also considerate for any employer to provide an employee with the right holiday premium in case they are required to be at work during these special dates.
Performance Incentives
Filipinos are very appreciative of any incentives for any job done well. While cash is the best bonus/reward, pairing it up with a heartfelt compliment is a sure recipe for them to keep their good work performance.
In a nutshell…
It's not easy to get the equation right to pay Philippine Virtual Assistants the right wage.
There's a lot to consider and if you're still confused, don't worry, I think you have to take each situation as it comes.
The main thing I believe is to pay your staff slightly more than you feel comfortable paying.
This will help ensure your staff feel valued and they will want to reward you back with incredible performance.
Lastly, I can't stress this enough…get over and meet your Virtual Assistants! Get to know them. Understand where they live and how they get around.
Every time I've done this, it has helped me know what to pay my team and the rewards I get back are 10x more satisfying!
Is this helpful? Anything I've missed? Let me know in the comment box!
Book a Zoom meeting with Brian!